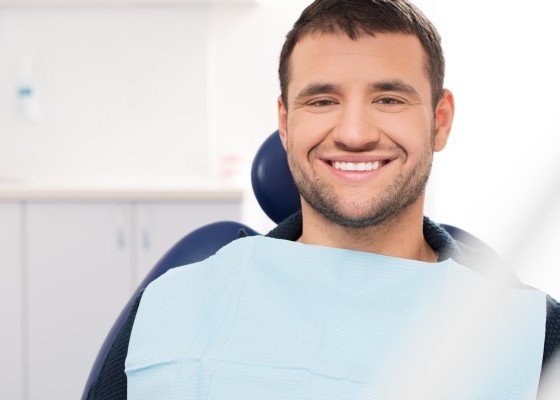 At The Dental Wellness Group, we specialize in treating patients that are suffering from dental anxiety. If you have been avoiding the dentist due to fear of what a procedure could be like or simply do not enjoy having dental work done, give us a call. In our Brandon, Mississippi dental office, we can ensure that you are comfortable and relaxed regardless of what procedure is being performed. When you visit our office, Dr. Langston will meet with you to discuss what treatments you need and create a plan for how to keep your mouth healthy while easing any fears that you have about dentistry or procedures in general. This way you will be informed and empowered to make decisions regarding dental care without experiencing any anxiety.
How can I ease my fears about dental care without medication?
When you visit our 39042 dental office, we can discuss ways that you can prevent experiencing anxiety while receiving dental care. In addition to the medication that we can provide, you can try relaxing by drinking a glass of tea. There are several natural varieties that you can purchase at the health foods store that will relax and calm you. At times, this can be enough to put you into a naturally relaxed state. Some patients also find that they benefit from meditation and acupuncture.
How can I prepare for my dentist appointment?
Another easy way to calm your fears is to visit our Brandon dental office and meet with Dr. Langston without having actual dental work performed. Taking the time to tour our office, where you can sit in the dentist chair and have a conversation, will allow you to become familiar with our staff and office environment. This way when you do have your teeth cleaned, and dental work performed; you are doing so in an atmosphere that you feel comfortable in with procedures being completed by friendly and familiar faces. During your consultation, we can also discuss what you can expect from a teeth cleaning or a specific procedure. This will help you to prepare mentally for how long it will take, what dental tools will be used, what you could feel during the process and what the recovery period will be, if any. At The Dental Wellness Group, we have found that the more informed our patients are the more comfortable and relaxed they feel. This one appointment can help to alleviate the fear of dentists that you are experiencing.
Check out what others are saying about our dental anxiety support services on Yelp: Dental Anxiety Brandon.
Brandon Dental Anxiety
Are there other ways to make dental work more comfortable?
Yes, laser dentistry is transforming how dental procedures are being completed. When you visit our 39042 dental office, you can be confident that we will use the latest technology available to make your procedure more comfortable. Lasers allow us to do so because the laser energy is fine and can target small spaces without irritating the surrounding tissue. This reduces discomfort and the recovery time. Lasers are also less invasive than traditional dental tools which means that there is less bleeding and swelling than there would be otherwise. They can be used in treating tooth decay, gum disease, and in restorative procedures. If you want a more comfortable experience and to reduce your dental anxiety, we highly recommend visiting a laser dentistry office. To learn about the procedures that we perform using lasers, call (601) 533-4788 and schedule an appointment to speak with Dr. Langston. At The Dental Wellness Group, we have found that when lasers are used many of our patients no longer need pain medication because the common factors that create fear of dentists are eliminated. For example, the noise, heat, and vibration that is traditionally associated with the dental drill is not present when using lasers.
To learn more about new dental technology or how to reduce your dental anxiety, call and schedule an appointment with our Brandon dentist office today.