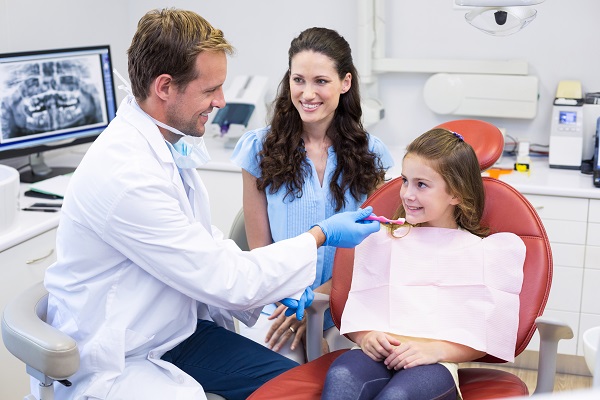 Wondering when it is necessary to visit a family dentist and when it is necessary to visit a general dentist? These are two common types of dental professionals. While they are similar, they do have their differences.
The importance of oral health care treatment
Considering choosing a family dentist in Brandon? Whenever it is necessary to choose a new dentist, it is important to make the right choice. Since the two commonly chosen dentists are family dentists and general dentists, understanding the advantages of each choice is necessary. Whichever type of dentist one chooses to provide them with the dental care they need, it is essential that they make regular appointments in order to reap the benefits of being in good oral health.
According to the Centers for Disease Control and Prevention, oral health affects our ability to eat, speak, smile and show emotions. Oral health can also affect a person's self-esteem, school performance and attendance at work or school.
Reasons to choose a family dentist
Family dentists are dentists who have undergone the necessary training and education in order to treat patients of all ages. This means family dentists can provide any of their patients with the preventive, restorative and/or cosmetic dental treatmenst that they need to experience good oral health. Many families tend to choose a family dentist because they understand how to professionally treat all ages. Specific reasons to choose a family dentist include the following: They offer children-friendly dental services, they provide educational services when necessary, they offer families the ability to only have one dentist providing them with all their oral care needs and it is easier to develop a personal relationship with family dentists, as they often become a patient's lifetime dentist.
Reasons to choose a general dentist
General dentists are dentists who often focus on treating a certain age group, which means general dentists may choose to only treat adults. This is because children and teenagers require different types of dental treatments compared to adults. While general dentists can provide their patients with the dental care services that they need to experience good oral health, it is necessary to first understand more about the treatment options they offer and whom they offer them to. Specific reasons to choose a general dentist include the following: They can provide the preventive dental care, restorative dental care and cosmetic dental care services that people need in order to support their good oral health.
Got questions?
Have any questions about visiting a family dentist in order to address your oral healthcare needs? The fact that family dentists are able to treat all ages allows them to stand out, making them a popular dentist choice. For those who have any questions, getting the answers they need is only a phone call away.
Are you considering using a family dentist in the Brandon area? Get more information at https://www.drsarahlangston.com.
Check out what others are saying about our dental services on Yelp: Family Dentist in Brandon, MS.
---
Related Posts
August 9, 2022
Looking for a new family dentist? Tooth decay refers to the erosion of dental enamel. When complete tooth decay occurs, the effects are irreversible, but weakened enamel can be restored and …