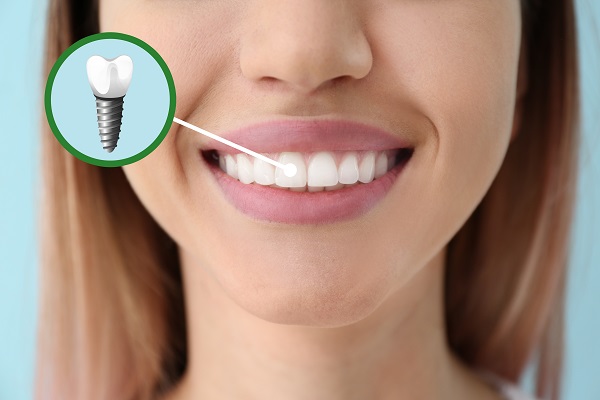 General dentists offer dental implants to patients with missing teeth to address cosmetic, functional and oral health concerns. Many patients do not know how to prepare for the consultation visit for multiple dental implants, and understanding useful questions to ask your general dentist is helpful.
Questions to ask about multiple dental implants
You may have specific questions that are important to you to ask your general dentist during the dental implants consultation. However, to help you get started with your preparation and to help you make an informed decision about treatment, the following is a review of four questions that are helpful to ask.
What are multiple dental implants?
It is first helpful to start with an understanding of what multiple dental implants are, which your general dentist can answer during the consultation visit. If your dentist recommends multiple dental implants, they are referring to a method of teeth replacement. Dental implants are titanium posts that fuse together with the jawbone. An abutment (connecting dental piece) and either a crown, bridge or denture is attached to the dental implants. The type of replacement teeth depends on the number of teeth that are being replaced.
Are multiple dental implants my best option?
Many patients are familiar with what traditional dentures are and typically have a basic understanding of how they work, although they may not be as familiar with multiple dental implants for replacing multiple teeth. Your dentist can discuss the pros and cons of all available treatment options with you to help you decide on the best choice. When only replacing a section of missing teeth, a fixed bridge may also be an available option. In most instances, multiple dental implants offer the longest-lasting solution when compared to dentures and fixed bridges.
What will the treatment process involve?
Every dental implants patient has a personalized treatment plan that is tailored to fit their needs and preferences. However, several steps that are commonly involved in treatment include preparation procedures such as bone grafting and periodontal disease treatment, the placement of the dental implants into the jawbone (minor surgical procedure) a healing process and the placement of the abutments and artificial teeth. Treatment times vary and can range anywhere from four months to over a year.
How can I take care of my dental implants?
Dental implants sometimes last for more than a quarter of a century. To ensure they last for as long as you desire, care for them properly each day. This should include brushing several times a day, flossing at least once a day (preferably after each meal) and using mouthwash in a safe and effective manner, along with making it into all scheduled checkup visits with your general dentist.
Talk to our general dentistry team about dental implants
Call us today and discuss dental implants treatment with our experienced general dentistry team. We can provide more insights to the questions listed above and answer any additional questions you have to help you decide if dental implants treatment is the best decision for you.
Request an appointment here: https://www.drsarahlangston.com or call The Dental Wellness Group at (601) 533-4788 for an appointment in our Brandon office.
Check out what others are saying about our dental services on Yelp: Dental Implants in Brandon, MS.
---
Related Posts
May 1, 2023
While dental implant placement is one of the most effective ways to replace missing teeth, there are some scenarios in which these implants cannot be placed. Because dental implant placement requires surgery, …