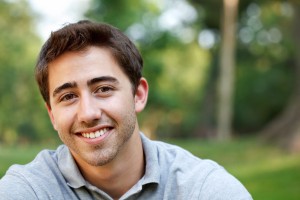 At The Dental Wellness Group, we can provide you with a non-surgical root canal to save your infected tooth. If you live in Brandon, MS or the 39042 area, call (601) 533-4788 to schedule an appointment at the first sign of a toothache. When you are in pain, this is your body's way of alerting you to an infection and the need to resolve it immediately. The sooner you come in, the better you will feel. Since we use gentle and non-surgical methods, we can ensure that you feel comfortable the entire time.
What is a non-surgical root canal?
When you visit our Brandon, MS dental office, we will examine your tooth and take x-rays to determine where the infection is located and how severe it is. If the center of your tooth, the dental pulp, is infected, we will recommend a root canal. Before getting started, we can provide you with nitrous oxide to help you relax. We will then numb the area that we are working on. A small hole will need to be created in your tooth so that we can remove the infected portion of it, including your dental pulp and sometimes the roots. Once we are done, the area will be thoroughly cleaned to ensure that the infection is gone. This process happens relatively quickly and you will be comfortable and relaxed during it. This non-surgical root canal is the best way to save your infected tooth and help you to feel comfortable again.
Once we are done with your non-surgical root canal, we will seal up the area using a rubber-like substance. Depending on the extent of the damage, you may also need a dental filling or dental crown to finish the restoration.
If you have a toothache and think that you may have an infection, call our 39042 dental office at (601) 533-4788. We will be happy to examine you and provide you with the treatment solution you need to fully recover.
---
Related Posts
July 4, 2019
A root canal is a necessary dental procedure that is needed after bacteria from an infection develops inside the pulp of a tooth from either an injury or a severe cavity. The name is derived …
---