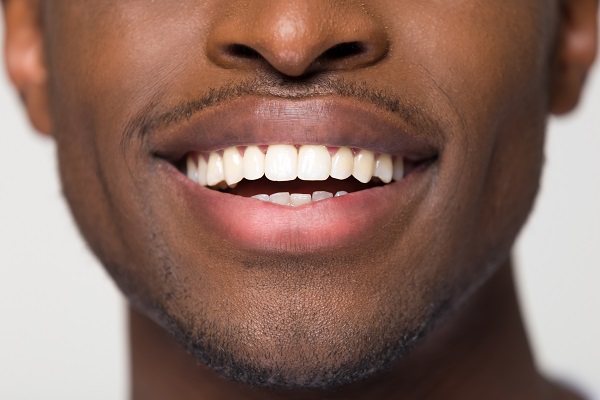 If you desire straight teeth, solutions are available from a general dentistry office to give you a well-aligned smile. Read on to learn about teeth-straightening options for adults. Many adults did not have their teeth straightened while they were teenagers, which is the period in which most people do so. More frequently than not, teenagers wear the conventional metal braces that so many people associate with teeth straightening. While traditional metal braces are excellent for teenagers, most adults opt for more discreet alternatives.
Teeth-straightening options for adults from a general dentistry office
Adult patients can generally get the following teeth straightening options from a general dentistry office:
Traditional braces
These are the oldest and perhaps the most popular teeth-straightening option. The mechanism involves the placement of metal brackets on each tooth and connecting them with a wire. The wire delivers the pressure required to move the teeth into alignment. It is typically recommended for severe cases of malocclusion when other discreet options are not practical. Newer braces are smaller and less conspicuous.
Clear aligners
Clear aligners straighten teeth with a set of transparent, removable aligner trays. Each aligner tray is carefully created to move the teeth into their proper position gradually. These aligners are meant to be worn for about one to two weeks on average.
Although clear aligners take longer than traditional metal braces, adult patients tend to prefer them because they are more inconspicuous and may be removed when eating and during special events. Adult patients may still wear metal braces in some cases, but they do not have to wear them as long because they also have the aligner option.
Lingual braces
Lingual braces are metal braces with the added benefit of being connected behind the teeth, making them invisible from the outside. Patients sometimes avoid this method since lingual braces can be slightly unpleasant because the brackets can rub up against the tongue because of their placement.
However, the virtue of these braces is that they are nearly undetectable, even under careful scrutiny. Lingual braces can also make it harder to clean the teeth, and they may alter speech after installation. However, lingual braces are equally as effective as regular braces. Thus, patients searching for an inconspicuous but faster alternative to clear aligners can choose this option.
Ceramic braces
Clear ceramic braces are another almost invisible option for adults seeking orthodontic treatment. These braces resemble a retainer in appearance, yet many people will miss them even if they are within a few feet away. Although the brackets and bands are either transparent or tooth-colored, the connecting wire is still silver. Clear ceramic braces are discreet and can straighten the teeth within the same timeframe as traditional braces.
Ready for straighter teeth?
Since there are so many alternatives for straightening one's teeth these days, it is essential to understand your options so you can pick the one that is appropriate for you. If you have any questions about adult teeth-straightening treatment, you can contact our general dentistry office right away to schedule an initial consultation visit.
Request an appointment here: https://www.drsarahlangston.com or call The Dental Wellness Group at (601) 533-4788 for an appointment in our Brandon office.
Check out what others are saying about our dental services on Yelp: General Dentistry in Brandon, MS.
---
Related Posts
October 11, 2022
Cleanings from a general dentist are encouraged once every four to six months. This is a routine visit that does not take long to complete, and it can significantly reduce the …