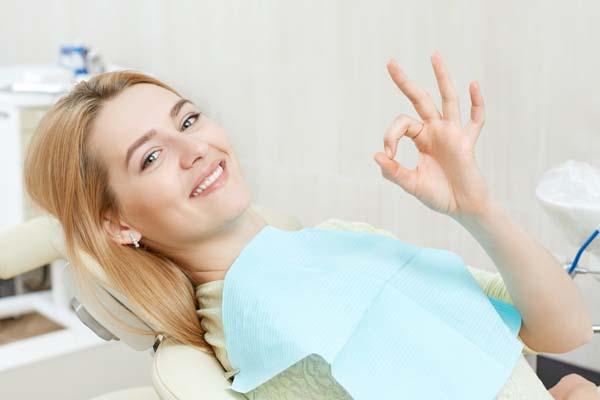 It is normal to desire a brighter, whiter smile, but trying to decide between a teeth whitening kit for home use or a visit to a dental professional complicates the matter. Over-the-counter applications can seem more convenient and less expensive, but do they offer the same results as what can be expected with an in-office treatment plan? Because it is one of the most popular cosmetic services requested, there are several options available when it comes to whitening teeth.
Dental office whitening options
Under the care of trained professionals, in-office whitening treatments can provide reliable and safe results. Dental offices have access to professional-grade bleaching gels, often containing a higher concentration solution for more noticeable results. There are different whitening systems that are available as well, several of which offer patients results that whiten teeth by 10 shades in just one application.
In addition to the concentrated bleach solution, working with a dentist for whitening can provide a customized whitening tray and treatment regimen. Custom trays secure the product to the teeth more effectively, improving the success of the treatment. Dental office treatments can offer dramatic results in as little as an hour, saving busy individuals time and money over less effective brands. The dental staff also takes care to protect the gums and rest of the mouth from the solution applied to the teeth.
At-home whitening options
There are several at-home teeth whitening kits available for purchase at major retailers and drug stores around the country. While it is a do-it-yourself alternative to a professional treatment occurring in a dental office, the lower cost is an indication that the product is not the same as what would be used by the professionals. With a lower concentration in the bleaching solution, the alteration in teeth shades is not as dramatic or rapid as those treatments conducted in the office. Often, these plans have a slight whitening effect more than an obvious shade difference.
At-home kits offer a variety of application methods. Some kits have whitening strips, in which the individual applies a thin film coated with the bleaching agent onto the teeth, where it must remain for a specified period of time. This process must be repeated for several days. There are also whitening trays, LED whitening pens, and whitening toothpaste. Despite the supposed convenience of these applications, there are many complaints that the results are inconsistent because of the generic design of the tray or the inability to reach between the crevices of the teeth.
Conclusion
The desired result for anyone looking for teeth whitening is a smile that sparkles and shines more brilliantly than before. Especially for those who need to remove stains and discoloring from years of bad habits like smoking, substance abuse, or heavy coffee drinking, an in-office treatment plan carries a more concentrated dose of whitening in fewer applications than an at-home kit. For teeth that beam a brilliant white, a professional treatment plan may be a more effective course of action.
Request an appointment here: https://www.drsarahlangston.com or call The Dental Wellness Group at (601) 533-4788 for an appointment in our Brandon office.
Check out what others are saying about our dental services on Yelp: Teeth Whitening in Brandon, MS.
---
Related Posts
June 2, 2022
Teeth whitening is a popular cosmetic dentistry service designed to brighten smiles instantly. Those who want to give their smile a boost can choose to have their teeth whitened professionally by …