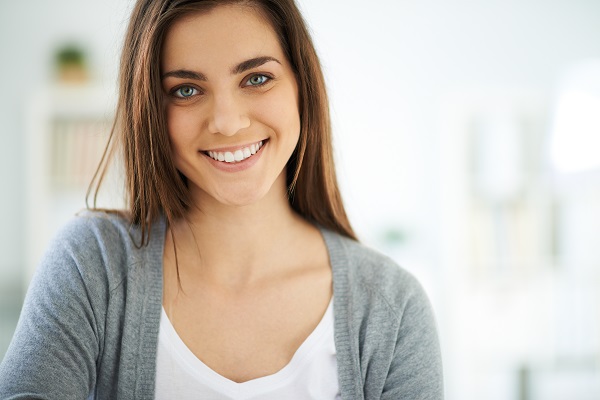 Finding out more about how teeth whitening trays work is a great idea when trying to decide which whitening option is going to be the ideal choice. Many people are choosing to whiten their teeth because white teeth make for a pleasant-looking smile. Those who take the time to improve the way they look when they smile will feel more confident in their everyday life.
Teeth whitening from a dentist
Understanding the convenience of getting teeth whitening services from a dentist is a great idea, as there are different whitening choices available. Since it is already necessary for everyone to see their dentist once or twice a year, dental patients can simply ask to have teeth whitening services added to their overall treatment plan. Instead of guessing how to use a teeth whitening over the counter product, patients can let their dentists take control over the process, as they have been trained in how to professionally whiten patients' teeth.
Using professional teeth whitening trays
The information below is on the topic of how to use teeth whitening trays from a professional dentist.
Brush and floss before placing the trays in one's mouth
It is essential for dental patients to brush and floss their teeth well before placing any teeth whitening trays in their mouth. This first step is necessary because when the teeth are clean, it helps to make sure that the whitening product can reach all of the tooth's surface.
Prepare the trays
Each teeth whitening tray needs to be prepared before being placed in the mouth. Patients need to follow the instructions given to them, which includes adding a certain amount of the whitening product directly into the trays. It is important not to put too much in the trays, as when too much is added it can lead to one experiencing some irritation.
Place the trays in one's mouth
Placing the trays in one's mouth is easy to do. Since the teeth whitening trays are custom-made for every dental patient, they will be comfortable to wear, too. When it comes to how long the trays need to be kept in the mouth, patients need to follow the directions given to them. Some patients will need to wear them for a few hours, while others will need to wear them overnight.
Rinse after removing the trays
Once it is time to remove the teeth whitening trays, it is necessary to thoroughly rinse them. This allows any leftover product to be completely removed and it preps the trays for the next time they need to be placed in the mouth.
In need of teeth whitening services?
When someone is interested in teeth whitening services from a dentist, they can expect to receive the personalized treatment services they deserve. When they choose an over the counter whitening option, they are choosing a generic whitening option, which will not give them the customized services that they can expect from a dentist. This makes choosing a dentist a great choice for those who prefer a natural-looking smile.
Are you considering teeth whitening from a dentist in the Brandon area? Get more information at https://www.drsarahlangston.com.
Check out what others are saying about our dental services on Yelp: Teeth Whitening in Brandon, MS.
---
Related Posts
June 2, 2022
Teeth whitening is a popular cosmetic dentistry service designed to brighten smiles instantly. Those who want to give their smile a boost can choose to have their teeth whitened professionally by …