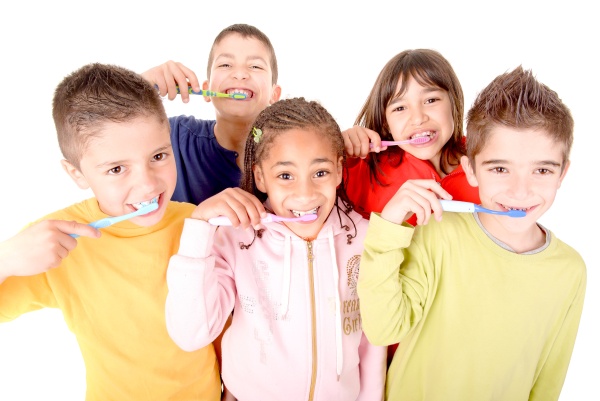 For children, the best way to ensure their teeth stay clean is by making their oral hygiene your priority as a parent. The following practices and techniques will help you keep your child's teeth clean and healthy.
Good oral habits
You must take brushing seriously from their early ages. Before the first teeth forms, you can clean your baby's teeth with a soft, wet washcloth. Once the teeth form, buy infant toothbrush and fluoride toothpaste.
When two or more teeth erupt, you can start flossing. Ask your dentist for procedures. Ensure you brush and floss before bedtime, and do not feed your child with anything but water afterward.
You will need to wait until your child learns how to spit before using mouthwash. More importantly, you need to teach him or her about the importance of these habits.
Go for dental checkups
If you want to keep your child's teeth clean, you need to take him or her for regular dental cleaning. This will help remove tartar buildup that may not otherwise clean off through brushing.
Reduce the juice
If you always give your child juice, this habit is not healthy because it causes tooth decay to form. If possible, cut their intake to only four ounces of full fruit juice daily. Give them non-sugary liquids and meals and use juice for specials.
Prevent 'baby bottle decay
Anytime you put your baby to sleep, be sure and remove the bottle of milk or formula from their mouth to prevent tooth decay. Drinks with high sugar content attract decay-causing bacteria to the teeth. If your child does not sleep without the bottle, fill it with water.
Stop using pacifiers by age 2 or 3
Pacifiers can be beneficial for many reasons, but over time could affect how the teeth line up. Crooked teeth make cleaning difficult.
Be wary of sweet medications
Medications for children are usually sugary and flavored. If they get trapped between the teeth, cavities may occur. Medicines for severe health conditions including asthma and heart problem pose a higher risk of tooth decay.
Specific asthma medications and antibiotics can promote the overgrowth of candida, which could cause a fungal disease called oral thrush. Symptoms include buttery, curd-like patches on the tongue or inside the mouth.
Ask your dentist for guidance on how frequent brushing should be if your child is on long-term prescription drugs. The number could be as high as four times daily.
Here is what you should do
Be patient. Children may be able to brush with adult guidance at age two or three, but may not be able to do so unsupervised until age six. In some, they could turn 10 before they can brush or floss correctly.
Do not delay until bedtime. Once kids are tired and sleepy, getting them to cooperate with brushing, flossing, and rinsing may be difficult.
Allow your kids to choose toothpaste once they are five or older.
Motivate them. You can reward your kid with stickers or treats when they volunteer for brushing. You can make cleaning more fun by making it teamwork. They are more likely to join you if they see you brushing along with them.
We are always here to help answer any additional questions you may have. Contact us today!
Request a dental appointment here: http://www.drsarahlangston.com or call The Dental Wellness Group at (601) 533-4788 for an appointment in our Brandon dental office.
---
Related Posts
December 2, 2019
If you are a parent, you probably have a plethora of questions when it comes to keeping your kid's teeth healthy. From their brushing and flossing habits to scheduling their first dental appointment, parents have …
---