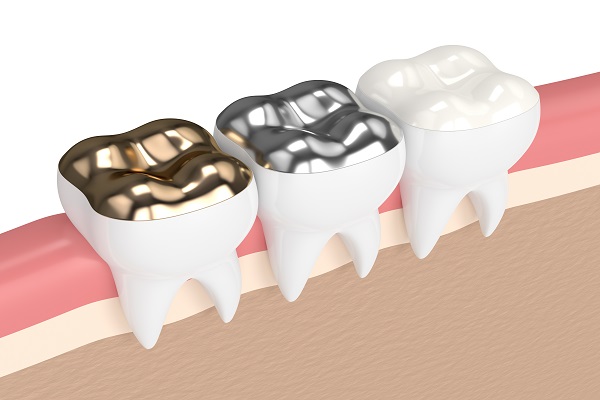 Dental fillings are one of the best ways to restore missing , however, one question that comes up is how long these fillings will last. There are different types of fillings that patients can choose from, which plays a part in how long they last.
In this article, we outline how long different types of dental fillings can last. This information can be helpful to someone who is considering their options. Learn more below!
How long do dental fillings last?
Because there are so many different types of dental fillings, it is important to understand each one lasts for different amounts of time.
Gold fillings
These dental fillings are said to be the longest lasting. Gold is durable, reliable and one of the most traditional materials used for dental fillings. If cared for properly, they can last anywhere from 15 to 30 years, which is quite impressive compared to other types. While gold fillings aren't necessarily discrete, they do offer a long lifespan to someone looking for a permanent restoration.
Composite fillings
While composite resin dental fillings are popular due to their natural color, they don't tend to last as long as metal-based ones. The composite material just isn't as durable as metal ones. Most general dentists state that composite fillings may need to be replaced or refilled every 5 to 7 years depending on wear and tear.
Silver amalgam fillings
One of the most controversial filling materials for dental cavities is silver amalgam. Some studies have shown that amalgam is unsafe to the mouth, while others have found that no harm can be done. However, the dental board association has concluded that amalgam is safe and harmless. With that being said, amalgam fillings are said to last anywhere from 10 to 15 years. They are very traditional, and a lot of people opt for them due to their durability and affordability.
Dental care
Another important factor that determines how long all dental fillings last is the quality of dental care that is provided to the filled tooth. When patients take good care of their teeth each day, they are more likely to have fillings that last for many years.
Avoiding sticky, chewy and extremely hard food items can help keep dental fillings intact. Regular visits to the dentist's office will also ensure that dental fillings are maintained throughout a patient's life. General dentists will be able to monitor a patient's dental fillings over time to ensure that they don't need repair or replacement.
Get started today!
Want to know how long your dental fillings will last? We can help you! Our general dentists can evaluate your fillings and determine what may be best for them so that they last as long as possible. Give us a call or stop by our office today so that we can help you with your upcoming or current fillings.
Request an appointment here: https://www.drsarahlangston.com or call The Dental Wellness Group at (601) 533-4788 for an appointment in our Brandon office.
Check out what others are saying about our dental services on Yelp: Composite Fillings in Brandon, MS.
---
Related Posts
May 16, 2016
You, or your child, may need dental fillings in order to protect your tooth and to keep it safe after damage or an infection. Fortunately, there are several options available for people needing a filling …