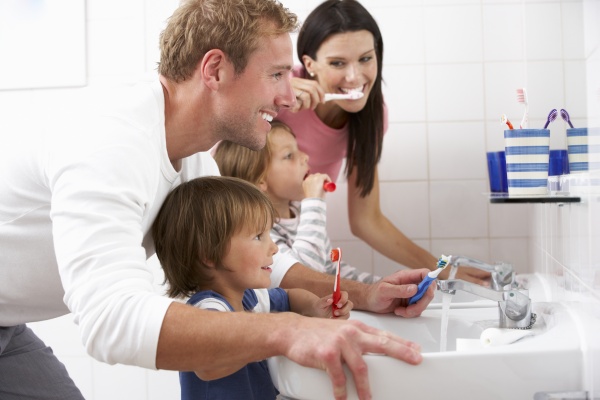 Wondering if you can do a few things to improve your dental care? Yes, there are! In fact, there are many things you can do every single day to support your good oral health. Of course, you need to brush your teeth at least twice a day, though preferably every time after eating. You also need to floss your teeth at least once a day. These two procedures will remove any hidden food particles, as well as any plaque that is trying to build up on your teeth. However, there are many more questions that people have about dental care that they often do not think to ask while at their routine dental appointments. Answering these questions can help improve your daily dental care routine.
Frequently asked questions
The following is a list of six frequently asked questions about dental care that anyone can use to improve their overall dental health.
Is there a certain type of toothbrush I should use?
Yes, there is. You should buy toothbrushes that have soft bristles in order to avoid damaging the teeth and gums. Studies also show that toothbrushes that have either multi-level bristles or angled bristles perform better than the conventional flat-trimmed bristles in removing plaque. Toothbrushes should be replaced about every three to four months.
Can I use an electric toothbrush?
Yes, you can. Both electric and manual toothbrushes are effective at removing plaque. We frequently find that our patients that use an electric toothbrush have much healthier gums and teeth than our patients that use manual toothbrushes. Most electric toothbrushes come with settings that help you brush your teeth for the recommended 2 minutes. We often find that people do not brush for the recommended length of time with a manual toothbrush. Electric toothbrushes can also "stall out" when you are brushing too hard to prevent you from damaging your teeth and gums. All of the team at The Dental Wellness Group uses electric brushes! People who have dexterity problems, such as the elderly, people with disabilities or children, may find an electric toothbrush easier to use.
Do I really have to use mouthwash?
No, you do not have to use a mouthwash, but using the right mouthwash can offer benefits such as fresh breath and reduce the risk of cavities and gum disease, and it can help relieve pain from oral sores. You should look for the ADA Seal of Acceptance when choosing a mouthwash.
Do my teeth really need fluoride?
According to the American Dental Association, using fluoride is recommended because it can protect the teeth from getting cavities. You can find fluoride in toothpastes, mouth rinses and gels.
Are all teeth whitening options safe?
No, not all whitening options for teeth are considered to be safe. For safe teeth whitening procedures, an appointment with a professional dentist should be made.
Can someone really break their teeth while chewing on hard objects?
Yes, they can. In fact, chewing on hard candy, ice and pencils is among the most common ways to break a tooth.
The bottom line
It is important to know the answers to frequently asked dental care questions so that you can take proper care of your oral health, as your teeth were meant to last your entire lifetime. And because everyone is different, your dental regime should be unique to ensure you have a healthy mouth every single day!
If you have any additional questions about dental care, give our office a call or make an appointment so you can cover any unanswered questions with your dentist and figure out a dental routine that is right for you.
Request an appointment here: http://www.drsarahlangston.com or call The Dental Wellness Group at (601) 533-4788 for an appointment in our Brandon office.
Check out what others are saying about our dental services on Yelp: Dental Office.
---
Related Posts
June 1, 2023
A dental crown usually lasts for many years. But it can become loose or fall out before it is supposed to be replaced. If your dental crown becomes dislodged or falls out, …