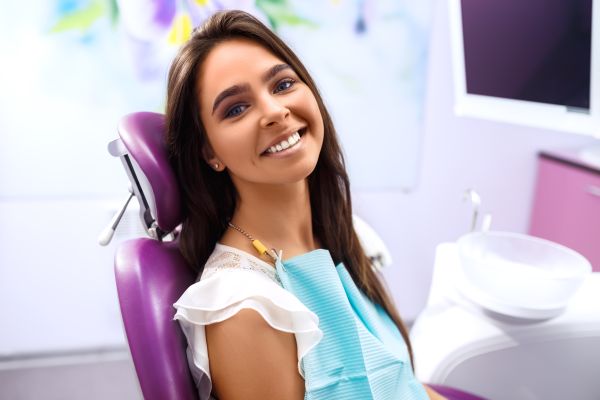 Cosmetic dentistry is the branch of dentistry that aims to address aesthetic issues like a gummy smile. Your smile is one of the most noticeable parts of your appearance, and it can be the difference between making a good or bad impression.
One common reason that people seek cosmetic dentistry is to address gummy smiles. This is a condition where one or more of a patient's teeth are covered up by gum tissues. When they smile, more gum tissue than teeth is revealed, making the person's teeth appear abnormally small.
How cosmetic dentistry treats gummy smiles
There are multiple factors that can lead to a person developing a gummy smile. Some people are born with excessive gum tissues, while it might develop with age for others. Factors that can lead to a gummy smile include:
Genetics
An overgrown upper jaw
Poor tooth eruption
Neurological disorders
There are a few treatments for patients to choose from when it comes to their gummy smile. These treatments have been proven to be an effective way to get rid of excess gum tissue over the years.
Treatments
Crown lengthening: This has emerged as a standard way to treat a gummy smile. The procedure involves reshaping gum and bone tissues so teeth appear longer. Local anesthetics are used during the process, and incisions are made into the patient's gums. It can take up to two weeks to recover from crown lengthening. It is a safe procedure with a high success rate at eliminating excess gum tissue. The procedure can be performed using traditional dental tools or lasers.
Orthodontics: Some patients might need to have their teeth realigned to fix their gummy smile. For such people, treating their gummy smile might involve wearing oral appliances like clear aligners and braces that move a person's teeth to a better alignment over time. Improving the alignment of teeth can address a gummy smile and improve the patient's dental health.
Vertical maxillary impaction: This is a type of corrective surgery that involves repositioning the patient's jaw upward. It is one of the most invasive treatments and comes with a longer recovery period. The oral surgeon removes bone segments during the treatment, allowing them to move the maxilla.
Get the treatment you need
Excessive gum tissues can lessen the aesthetic appearance of your teeth by making your teeth appear short. Treatments like crown lengthening can be used to fix your gummy smile and restore your confidence. Call or visit our Brandon clinic to learn more about treatments that can be used to improve the appearance of your smile.
Request an appointment here: https://www.drsarahlangston.com or call The Dental Wellness Group at (601) 533-4788 for an appointment in our Brandon office.
Check out what others are saying about our services on Yelp: Read our Yelp reviews.
---
Related Posts
September 8, 2023
Tooth extraction can be a frightening concept, especially for those who have never had a tooth removed before and are not sure what to expect or those who have had a bad …