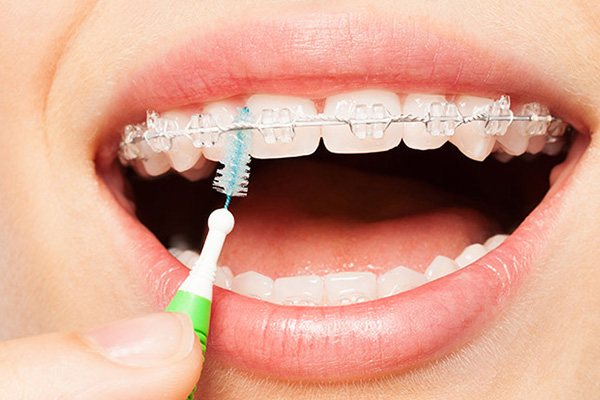 Considering getting clear braces to straighten your teeth? If you are considering this particular teeth straightening option, it means that you are looking for a more discreet way to straighten your teeth. You are definitely not alone, as many adults are choosing to straighten their teeth using this choice of braces. Ready to learn more about the benefits of choosing clear braces?
General dentists can also provide orthodontic services
Thinking you can only get clear braces from an orthodontist? Think again. While orthodontists are well-known for their ability to provide people with the teeth straightening services they need, many people do not realize that general dentists can also provide their patients with orthodontic services. This makes it a good idea for you to discuss your teeth straightening needs with your general dentist first, as you may not need to look any further to get your braces.
What are clear braces?
Clear braces are also called ceramic braces or porcelain braces. They work just like traditional metal braces do, except for the fact that instead of the materials being made of metal, they are made using clear, ceramic dental materials. This means the brackets and wires are going to be much less noticeable when compared to wearing metal braces, which is what many people are looking for nowadays. Both adults and teenagers can choose to have clear braces placed on their teeth, with each having their own reasons why they are looking for a discreet way to straighten their teeth.
It is possible to choose a tooth-colored material instead of clear materials, allowing dental patients to determine which one makes their braces look more discreet.
Benefits of wearing clear braces
While the obvious benefit of wearing clear braces is that they are barely noticeable when being worn, there are additional benefits that come with choosing this teeth straightening option. Another great benefit includes the ability to choose a straightening option that is as dependable and versatile as metal braces in a process that has been used for many years and is still one of the more popular options. A third is that they allow wearers to feel completely confident while undergoing the teeth straightening process.
Caring for clear braces
Those who choose clear braces will be given proper care instructions, which they need to follow closely in order to experience ideal results. General care instructions include brushing teeth with a soft-bristled toothbrush three times a day, flossing once a day, rinsing with a fluoridated mouthwash and avoiding consuming any foods and drinks that can cause stains. If the teeth or brackets do become stained, making an appointment for a professional cleaning is necessary.
Are clear braces the right choice for you?
If you have decided that clear braces are the right choice for you, great! Your next step is contacting us now so we can get you scheduled in for your first appointment. During this first appointment, your treatment plan will be made, which includes everything you need to know and can expect during your teeth straightening process. If you are still not sure if clear braces are right for you, then we can help you choose another type of braces that are more suited for you.
Are you considering clear braces in the Brandon area? Get more information at https://www.drsarahlangston.com.
Check out what others are saying about our dental services on Yelp: Clear Braces in Brandon, MS.
---
Related Posts
February 8, 2023
The two options for Six Month Smiles® treatment are invisible aligners and clear braces. One may be preferable to another in certain situations, and understanding the pros and cons of each …