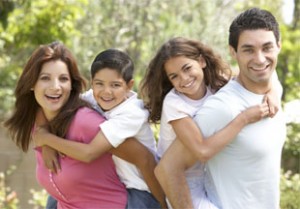 Fillings restorations are the mainstay of any family dentist, including our practice in Brandon, MS 39042. Filling cavities with composite fillings or amalgam fillings is something that The Dental Wellness Group does every day due to the wide ranging reasons people come in with cavities. Decay, the eating of corrosive foods, and the popularity of sugary drinks have all contributed to a need for the residents of Brandon, MS to get a variety of fillings restorations, including inlays and onlays. If you need restorations call us at (601) 533-4788.
Typically when placing fillings restorations, we will use either an amalgam fillings base or composite fillings base to fill the cavity. Naturally, we would clean out any decay and shape the tooth so that the fillings remain stable. Amalgam fillings are among the oldest types of fillings restorations, looking like silver. These are great if you are on a budget and have cavities to fill and if the fillings you want to be done are in the back of the mouth, or need to get fillings done in a hurry at our clinic. On the other hand, we also offer our patients composite fillings.
Composite fillings are made up of glass and tooth colored plastic. This makes them extremely strong and durable. More importantly, since they are the color of teeth, you cannot see them once they are placed so you do not have to worry about that silvery effect from amalgam fillings. Composite fillings are growing in popularity because they are so discrete. If, however, the cavity is too big to fill with regular fillings restorations, we can place inlays and onlays.
Inlays and onlays are made in a 39042 laboratory and then placed into the mouth. Since they are harder and typically larger, than a standard filling they are also stronger for teeth that have a large degree of damage or that cannot be successfully filled with composite fillings or amalgam fillings.
To learn more about your options for tooth fillings and restorations, contact us at (601) 533-4788 or come visit The Dental Wellness Group in Brandon, MS today.
---
Related Posts
February 1, 2022
Your family dentist reiterates the importance of regular cleanings for a reason. For optimal oral health, daily oral care, and regular visits to the dental office are crucial. You may think …
---