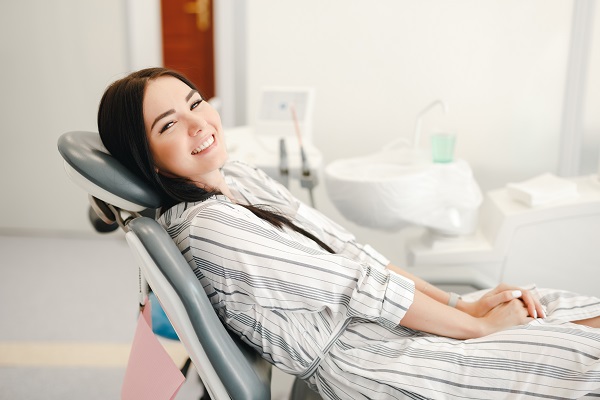 Many people have questions about cosmetic dentistry and cosmetic dentists, but they don't always know where to find answers. This article will answer some of the most common questions that cosmetic dentists get asked, so you can feel more confident in your decision to pursue cosmetic dental care.
What is cosmetic dentistry?
Cosmetic Dentistry includes any treatment which improves the appearance of a tooth or teeth without affecting its function. These treatments may consist of Teeth Whitening (Bleaching), Tooth-Colored Fillings (Composite Resin), and Porcelain Veneers.
How much does it cost?
The costs vary depending on what you want to be done and how extensive it is. Teeth whitening usually cost around $500.00, cosmetic fillings cost about the same amount, and treatments like porcelain veneers costs a little more.
What is involved?
The cosmetic treatments are carried out using a local anesthetic, so you do not feel any pain or discomfort during your treatment. You will be given sedation if it's required to keep you relaxed throughout the whole procedure as well.
We take x-rays before we start work to get accurate images of how many teeth need treating and what they look like beneath the surface. This helps us determine which cosmetic option would suit each patient for their specific situation.
Whether that's tooth whitening, dental bonding, or something else entirely – these details are essential to know before we begin cosmetic dental treatment.
What are the benefits?
There is no doubt that this treatment offers several benefits for both your physical and emotional wellbeing, including:
A more attractive appearance
Improved self-confidence
This often leads to people treating themselves better in other areas, such as their careers or relationships.
How long does it take?
Most cosmetic treatments can be completed within one or two visits, depending on what has been done.
Teeth whitening usually takes around an hour per session; veneers may take up to three hours, while porcelain fillings will only require 30 minutes each.
Your cosmetic dentist about how much time they think cosmetic treatment will take and what to expect during your first visit.
How long does the cosmetic effect last?
Cosmetic treatments are meant to improve a person's smile rather than last forever – which means that for them to be effective, you must continue with regular checkups at least once every six months.
Unfortunately, many Americans do not see their dentist often enough, which can add up after several years. If you stick with the recommended schedule, however, there should be no problems.
What if I don't like my cosmetic dental work?
Unfortunately, we cannot accept returns of cosmetic dentistry procedures once they have been done (we need written consent before any operations begin). We work closely with our patients to ensure that we understand their expectations. It is important to match expectations with reality when it comes to any procedure. We always encourage patients to discuss their issues with the work so that we can identify any issues and work toward finding a solution.
Who is a good candidate for cosmetic dental work?
Anyone who wants to improve the appearance of their smile through cosmetic treatment can be considered a suitable candidate, as long as they're in good physical health and there's nothing we need to know about that may affect our ability to carry out cosmetic procedures.
Also, we recommend being at least 18 years old before getting any cosmetic dental treatments done so it's best to start thinking about what will look good on your adult teeth now, rather than waiting until later.
Request an appointment here: https://www.drsarahlangston.com or call The Dental Wellness Group at (601) 533-4788 for an appointment in our Brandon office.
Check out what others are saying about our dental services on Yelp: Cosmetic Dentist in Brandon, MS.
---
Related Posts
November 8, 2022
Looking to understand the difference between a dental inlay and a regular filling? Dental inlays are one of many restoration options that general dentists offer patients who are suffering from a …