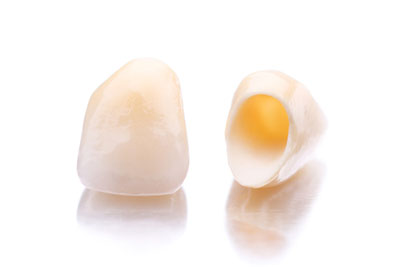 Porcelain crowns look like natural teeth, are beautiful, luminescent and reflect light just enough to look like perfectly natural teeth. While porcelain crowns look natural, they are artificial. We can shape the crowns precisely so that restore dental damage and enhance a smile. This makes them highly beneficial from both a physical and aesthetic viewpoint.
Here are 4 reasons to choose porcelain crowns:
#1. They can restore damaged teeth
If a tooth is cracked or chipped, it is necessary to replace or restore it. The same is true if much of the enamel is missing due to a previous infection. While there are several solutions for restoring damaged teeth, porcelain crowns stand out among them. Porcelain crowns make an ideal restoration for how durable they are and how natural they look.
A crown is a cast that surrounds the tooth entirely, so even if much of the enamel is gone, the tooth can still function like a healthy and strong tooth. The crown is sturdy enough that the individual can bite down with the same amount of force as with normal teeth and not worry about breaking the crown.
#2. Crowns can change the shape and appearance of teeth
If a tooth is too small or there are gaps between them, we can place a crown to change the shape or size of a tooth. By closing the gap between two teeth or making an artificial tooth blend in with the surrounding ones, we can restore both functionality and appearance. Patients do not need to worry about noticeable or obvious replacements with porcelain crowns.
#3. They are durable
Porcelain crowns can last for over a decade and provide a durable restoration that people can depend upon. Dental crowns are unlikely to fall out or become loose, making them highly beneficial for people who wish to restore their teeth without too much hassal.
#4. Porcelain crowns look natural
The primary reason people choose porcelain crowns over other restorations is that they look completely natural. Porcelain crowns can also help relieve concerns that people have about their appearance after receiving the crown. In fact, many people will be unable to tell the individual replaced an infected tooth with a restoration.
With a porcelain crown in place, no one will know the difference between a restored tooth and the natural ones surrounding it.
How to get porcelain crowns
Anyone who is ready to restore damaged teeth or improve the appearance of teeth using porcelain crowns can do so by scheduling an appointment with a cosmetic dentist or a general family dentist who offers this solution. The patient needs to prepare to visit the dentist multiple times since it usually takes two or three appointments to place the crown.
On the first appointment, we will take measurements and an impression of the patient's teeth and send the mold to a dental lab. The dental lab will create the tooth. While waiting for the crown, we will need to prepare the tooth. On the second appointment, the permanent crown can be put into position so that the tooth looks beautiful and natural.
Schedule an appointment with The Dental Wellness Group
Learn more by calling The Dental Wellness Group at (601) 533-4788 and scheduling an appointment with our clinic today.
---
Related Posts
March 1, 2021
Understanding the reasons for dental crowns allows those in need of restoration treatment to know if this treatment is the right option for them. Asking a general dentist about dental crowns …
---