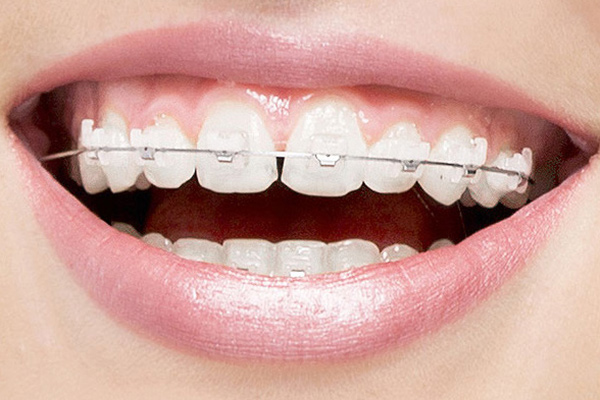 Wondering whether you should choose clear braces to straighten your teeth? General dentists say this is a great choice when you want to be a little more discreet about wearing braces. It really is important for you to choose an option that fits in with your lifestyle, as wearing braces requires you to make a commitment to properly taking care of them so they work exactly as they are supposed to.
Why are straight teeth important?
Learning more about the benefits of wearing clear braces is a great idea, as when you wear braces, you are doing so in order to straighten your teeth. Straight teeth are important because it makes them easier to clean, which reduces your chance of being diagnosed with cavities or gum disease due to a buildup of plaque. Having straight teeth also reduces your chances of having a misaligned bite, which can lead to experiencing additional dental problems, like TMJ. Lastly, straight teeth make for a very pleasant-looking smile.
Three reasons to consider clear braces
The list below shows three reasons why it is important for anyone who is interested in having straighter teeth to consider choosing clear braces as their teeth straightening option.
#1 – They are barely visible when being worn
One of the main reasons to consider wearing clear braces is because they are barely noticeable when being worn. The ceramic or porcelain that is used to make the brackets and wires is either going to be clear or matched to blend in with the color of one's teeth, making it so that this type of braces easily blends in with the rest of the mouth. Teenagers are often likely to make this choice because they tend to feel self-conscious about the way they look, and adults often make this choice because of their work commitments.
#2 – They work faster than clear aligners
When someone is wanting to wear braces in order to straighten their teeth, they want the teeth straightening process to be completed in as little time as possible. Even though wearing clear aligners is supposed to be one of the fastest ways to straighten one's teeth nowadays, aligners can be taken out of the mouth for a certain amount of time every day. This removal takes time away from the teeth straightening process, which does not happen when choosing clear braces, as they remain in the mouth 24/7.
#3 – They work just like traditional metal braces
Clear braces work just like traditional metal braces. This means those who make this choice can expect them to work just as well as metal braces do and without the need to have a mouth full of metal. The fact that there are different types of ceramic or porcelain materials used to make this type of braces makes it necessary for those who have decided that clear braces are right for them to choose a dental professional who can make their braces using high-quality materials.
Are you ready to get your new braces?
If you have decided that clear braces are the right teeth straightening option for you, then the sooner you have them placed on your teeth, the sooner you can enjoy the benefits of having straight teeth. When you call us right now to make an appointment with a general dentist, we will get you scheduled in for your first appointment. This first appointment is important. as a treatment plan will be made for you; you are welcome to ask any questions you have about braces at this time.
Are you considering clear braces in the Brandon area? Get more information at https://www.drsarahlangston.com.
Check out what others are saying about our dental services on Yelp: Clear Braces in Brandon, MS.
---
Related Posts
February 8, 2023
The two options for Six Month Smiles® treatment are invisible aligners and clear braces. One may be preferable to another in certain situations, and understanding the pros and cons of each …